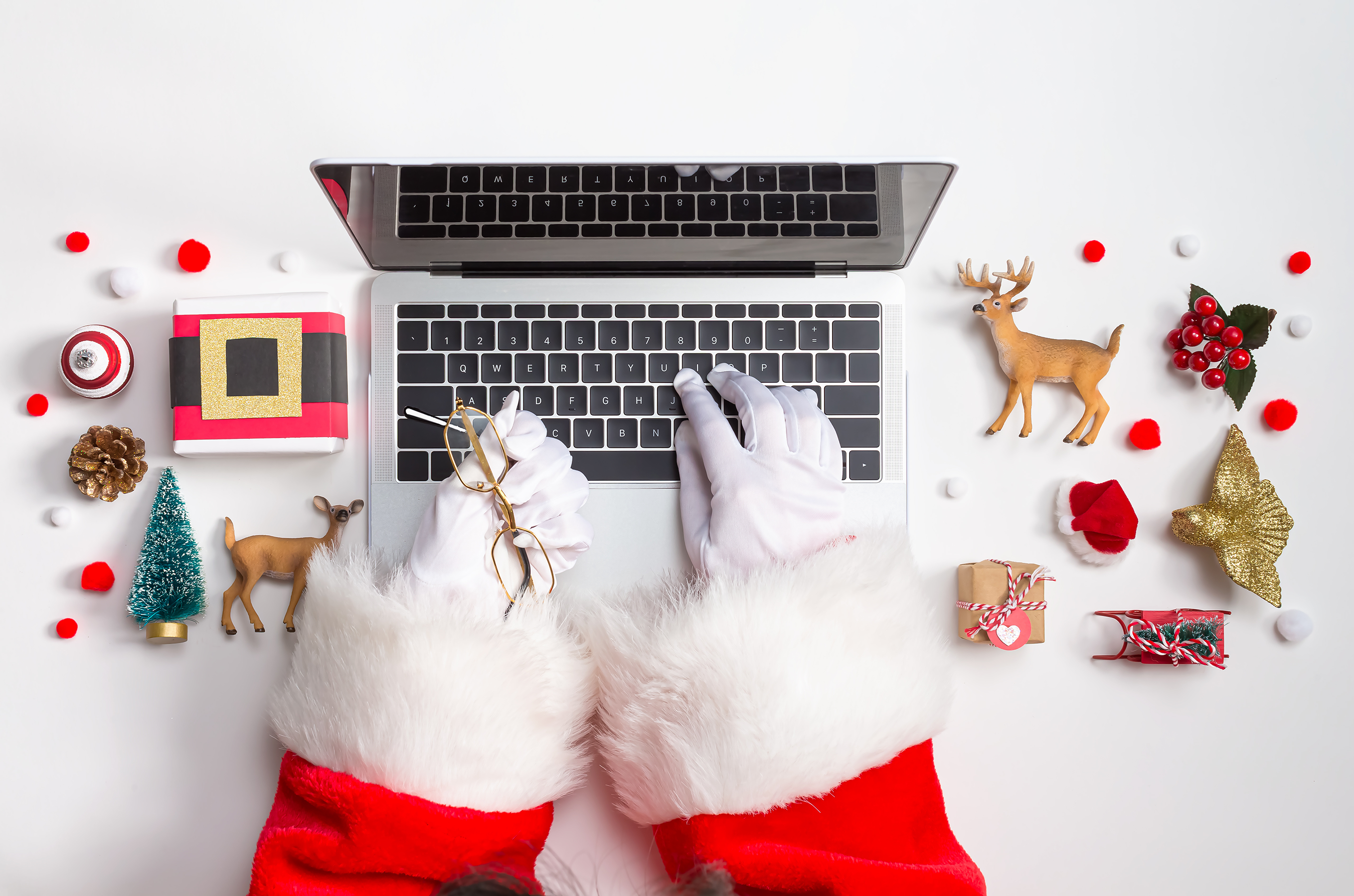 Holiday Gift Guide | Daily Monogram
Gift with Meaning: Unwrap Personalized Treasures in Our 2023 Holiday Gift Guide!
At The Daily Monogram, we believe the best gifts are personal and unique. We've made our list and checked it twice – here's our handpicked holiday gift guide that's sure to check all the boxes on your shopping list this holiday season:
 

1. Married & Merry Christmas Ornament

2. Tarnish-Resistant Gold Bead Apple Watch Band

3. Engraved Skinny Bar Bracelet

Our delicately engraved Skinny Bar Bracelet is a subtle yet impactful piece that will complement any style. Personalize with a name, date, or a special phrase to make a memorable and heartfelt present. It is an excellent way to keep a treasured memory close at all times, ensuring that every glance at this elegant accessory brings a flood of cherished moments to mind.

4. Customized Breakaway Lanyard

5. Engraved Bar Necklace with Cross

Celebrate your family bonds with our Family Tree Birthstone Necklace. This one-of-a-kind pendant is handcrafted for you with the birthstones and custom engraved names for each selected family member, making a beautiful and significant gift that will be treasured well after the holiday season ends. A symbol of unity and love, this personalized necklace serves as a constant reminder of the unique connections that bind your family together, ensuring it becomes a cherished heirloom passed down through generations. 

7. Spaced Letters Name Necklace

8. Personalized Monogram Phone Case

9. Double-Layered Acrylic Circle Monogram Keychain

 

10. Quatrefoil Monogram Keychain

Our engraved Quatrefoil Monogram Keychain strikes the perfect balance between elegance and practicality. It is a wonderful, personalized gift for those who love a classic monogram design with a modern twist. Gift a touch of personalized luxury to your loved ones, combining the charm of a classic monogram with the versatility needed for their daily adventures.
At The Daily Monogram, we specialize in making unique, personalized gifts for every occasion. We have curated our collection with care, ensuring your holiday presents are more than just gifts, but items that will become cherished memories. We're here to help you spread joy with personalized gifts for every person on your list this holiday season! 
Scroll down to shop these handpicked items!