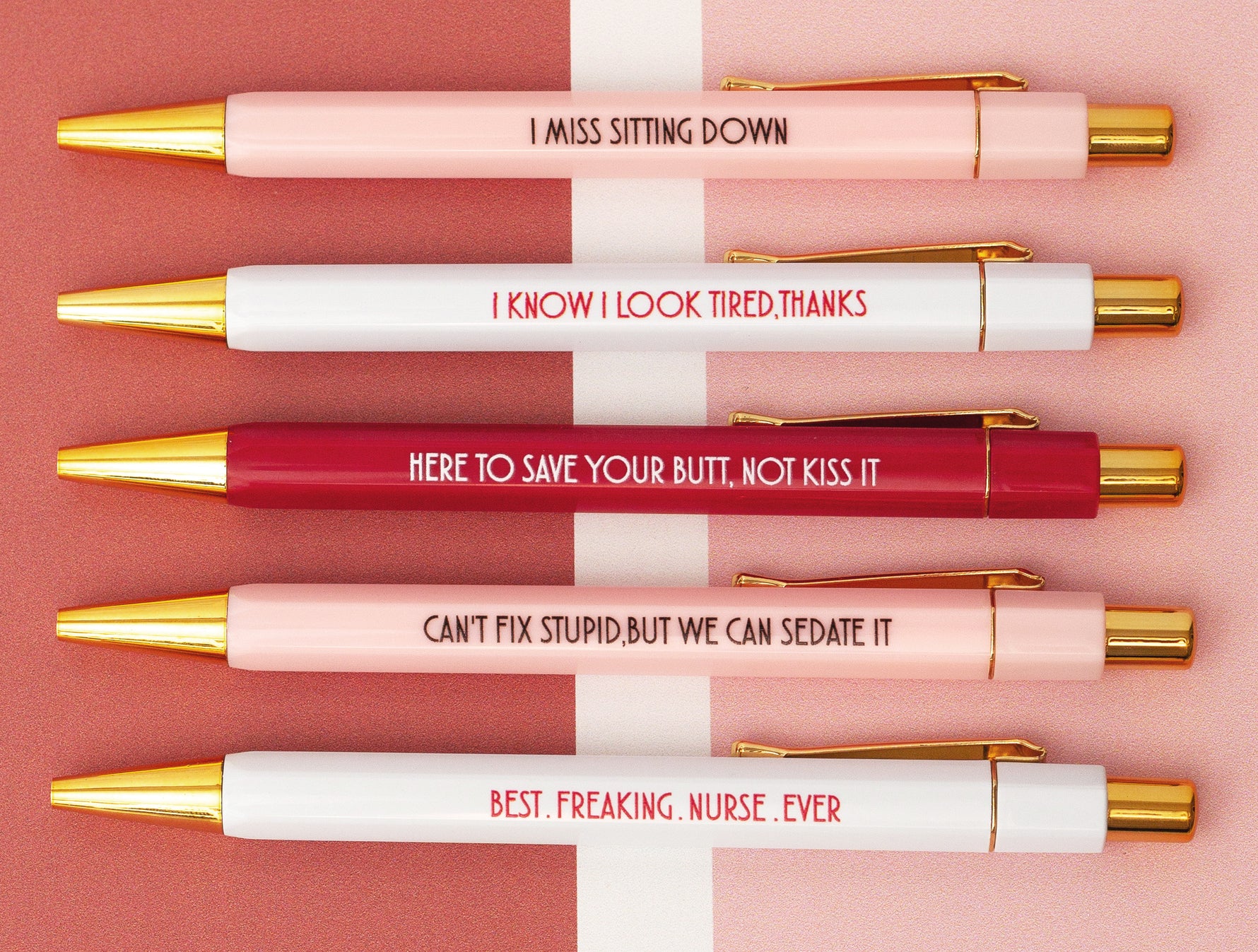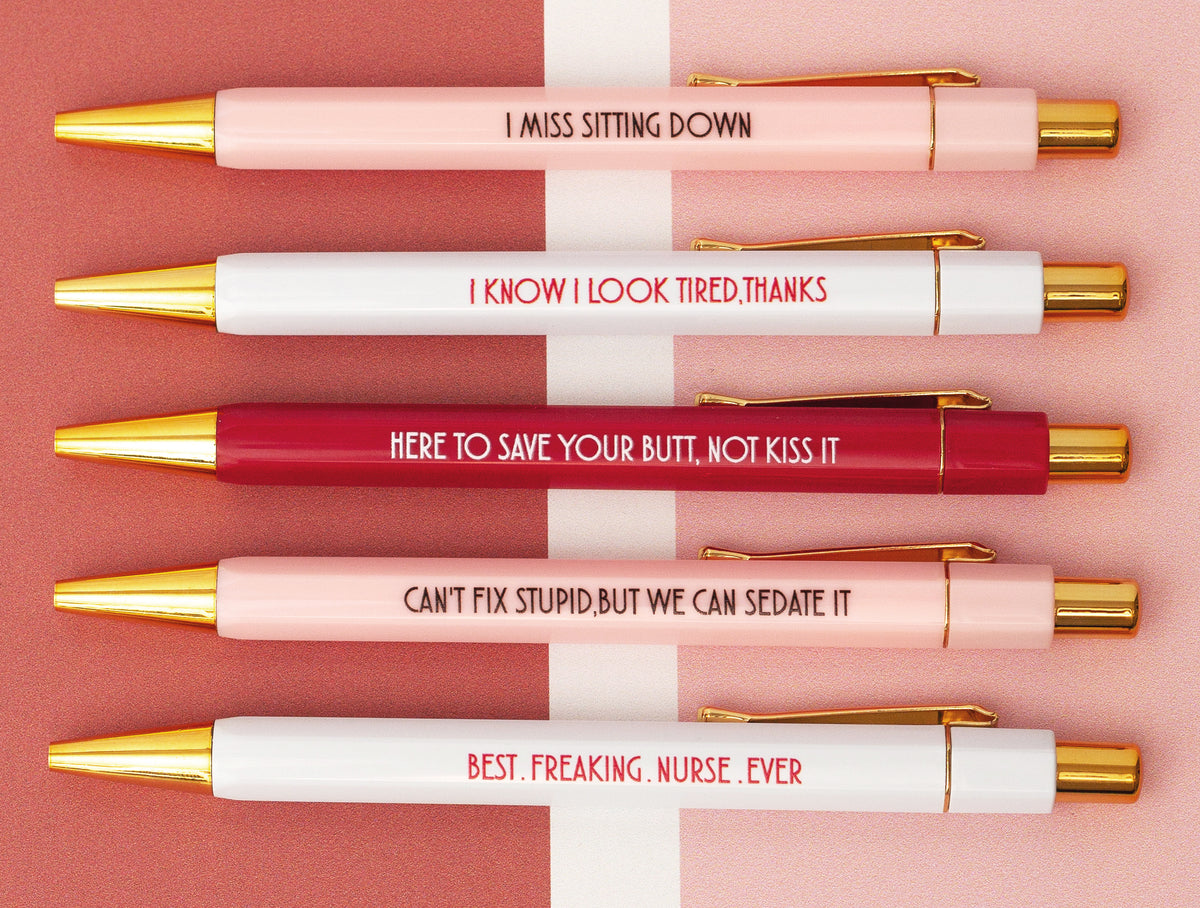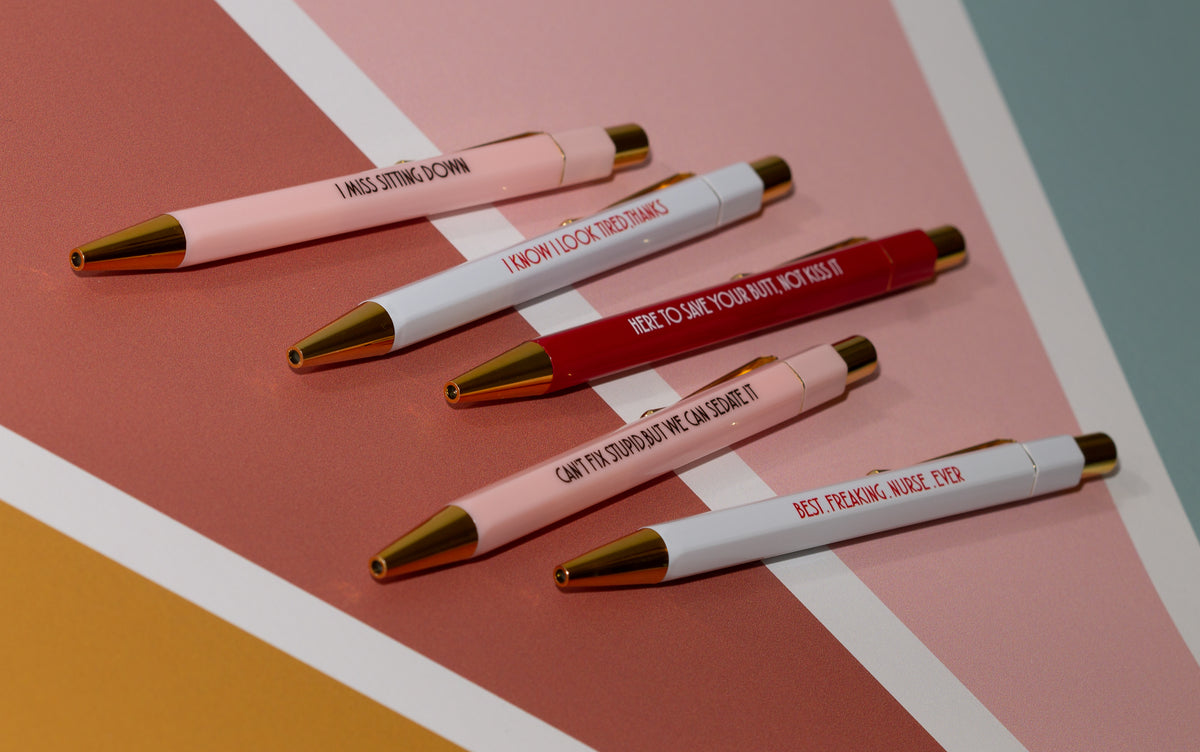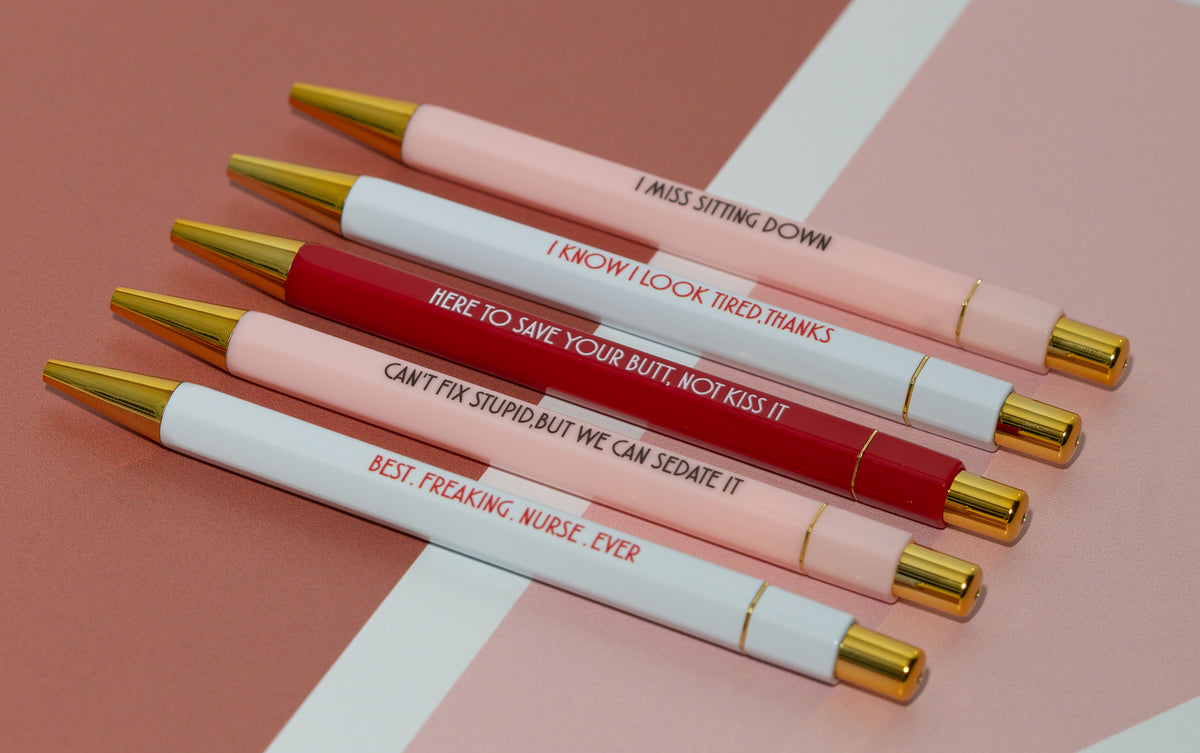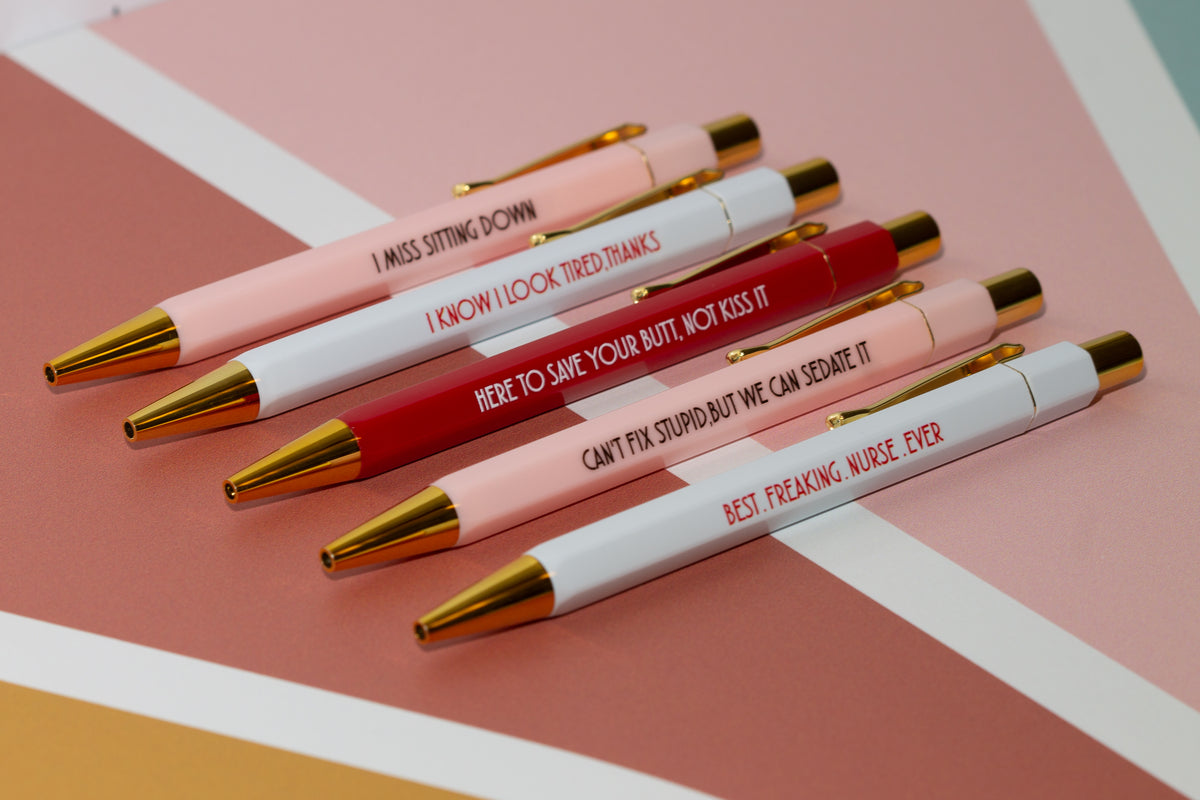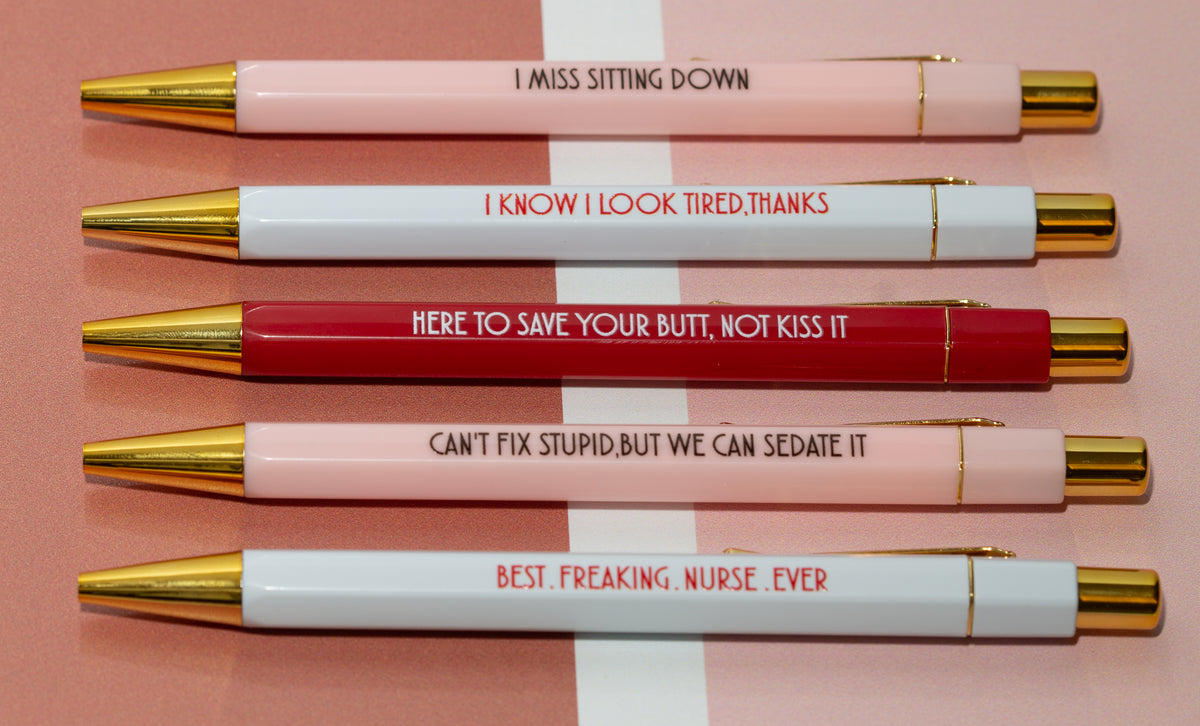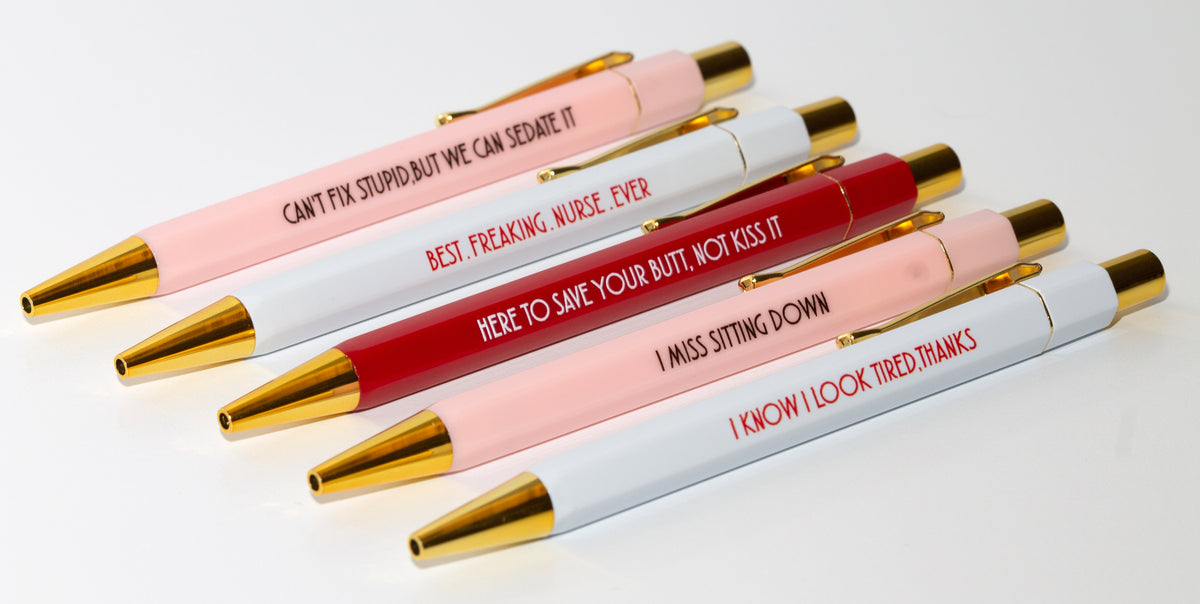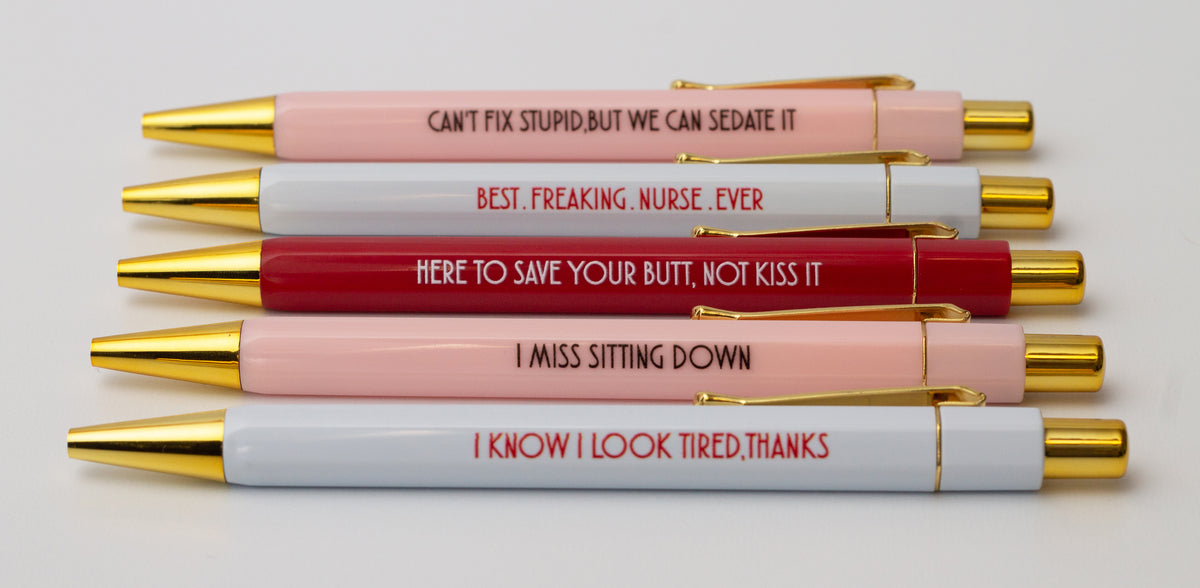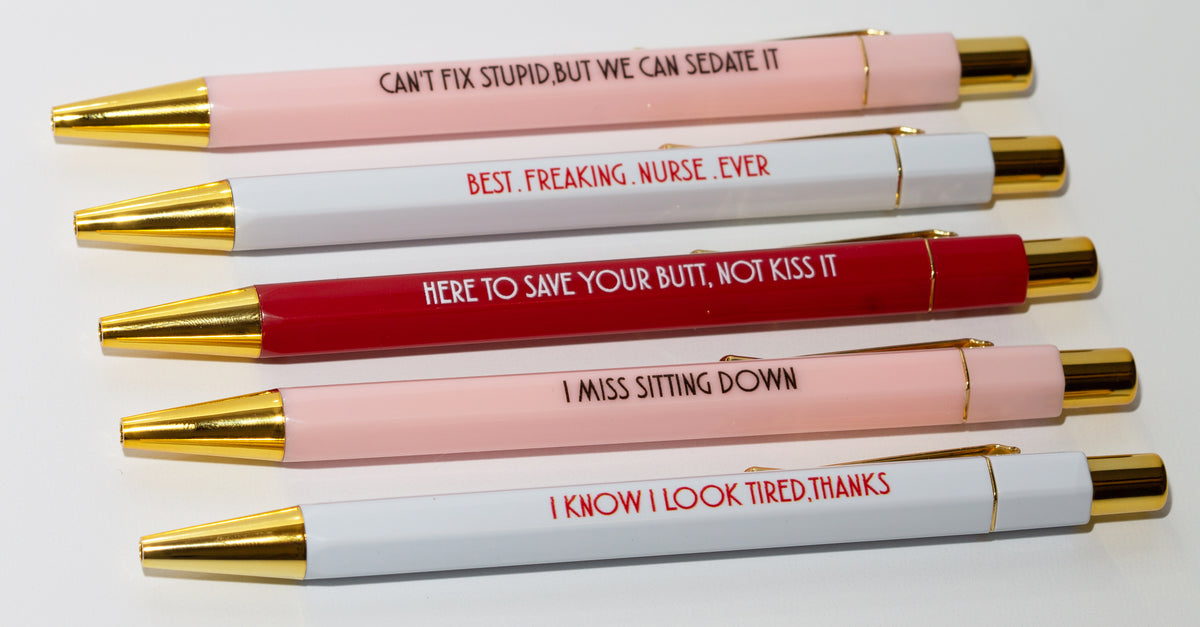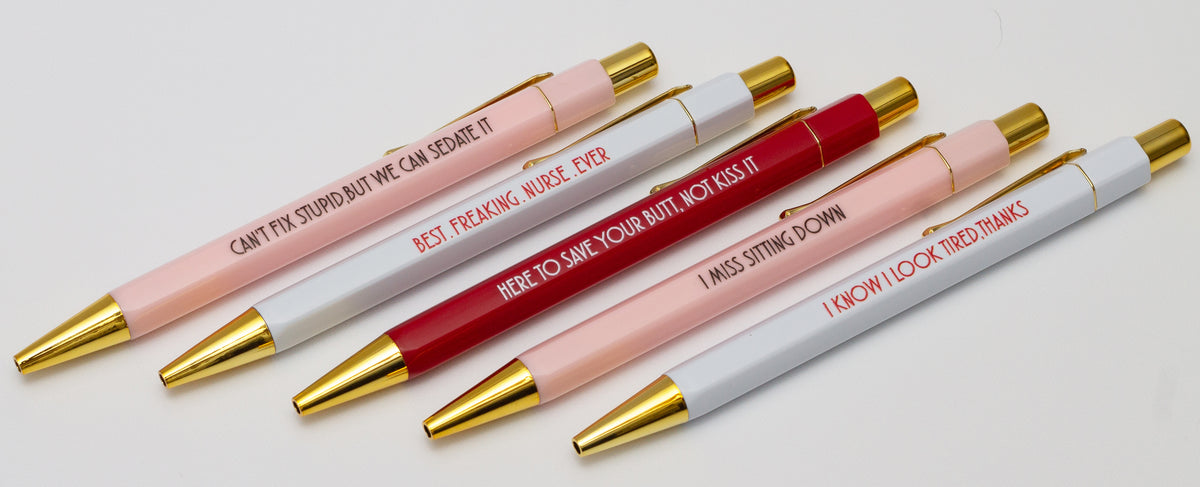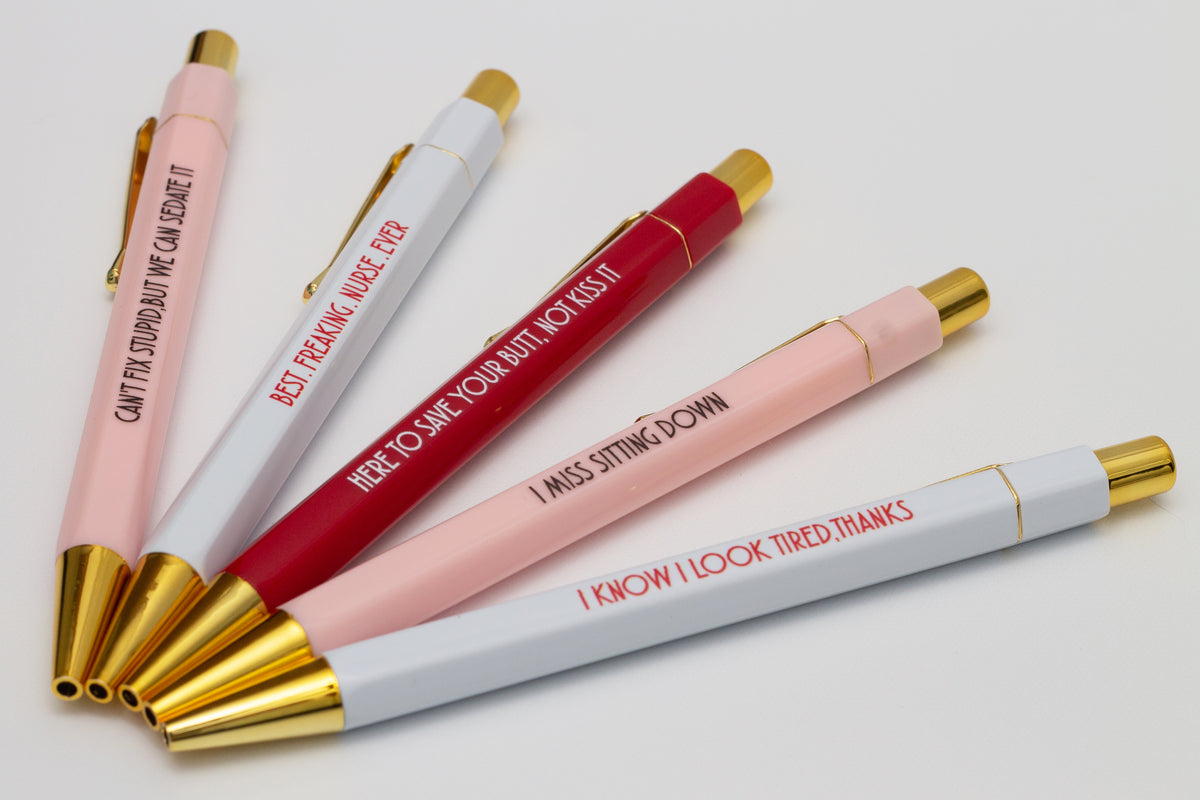 Sarcastic Nurse Pens - Set of 5 Funny Saying Pens
Estimated delivery between December 08 and December 15.
Elevate your writing experience with our Sarcastic Nurse Pens collection, specially crafted for the witty healthcare professional in you! These funny pens bring a touch of laughter to your workplace, making them ideal gifts for nurses, nurse week celebrations, or any occasion. Whether you're jotting down notes or making your coworkers chuckle, our demotivational pens with nursing sayings are sure to stand out. Made with high-quality materials, these smooth-writing novelty pens are both functional and fun, making them the perfect addition to your stationery collection. Why Choose Our Sarcastic Nurse Pens? Wit and Wisdom: Crafted with witty sayings tailored for nurses, these pens bring laughter to your workplace, making your day brighter and more enjoyable. Perfect Nurse Week Gift: Celebrate Nurse Week or surprise your favorite nurse with a gift that combines humor and practicality. These pens are thoughtful tokens of appreciation. Smooth Writing Experience: Our demotivational pens are not just about humor; they deliver a smooth, consistent writing experience. Your notes will be as sharp as your wit! Ideal for Coworkers: Spread the joy beyond nursing stations. These pens make excellent gifts for doctors, administrators, and anyone in the healthcare field. They're also great for surprising your non-medical coworkers with a chuckle! Boost Team Morale: In a challenging profession, maintaining positivity is crucial. These pens create a positive atmosphere, boost team morale, and foster camaraderie among colleagues. Specifications: High-Quality Construction: Crafted from premium materials, our Sarcastic Nurse Pens are durable and comfortable to use for extended periods. Pack of Joy: Each pack contains a variety of witty sayings, ensuring every pen brings a fresh smile to your face. Long-Lasting Ink: Designed for daily use, these pens feature long-lasting ink, so your words keep flowing, and the laughter never ends. Ergonomic Design: The ergonomic grip ensures a comfortable writing experience, making these pens perfect for long shifts and busy workdays. Embrace the power of humor in your workplace. Add our Sarcastic Nurse Pens to your stationery collection and experience the joy of writing with a twist! Make your coworkers laugh, surprise your team, and celebrate the amazing work nurses do every day. Shop Now & Infuse Your Workplace with Laughter!
Share information about your brand with your customers. Describe a product, make announcements, or welcome customers to your store.
Share information about your brand with your customers. Describe a product, make announcements, or welcome customers to your store.